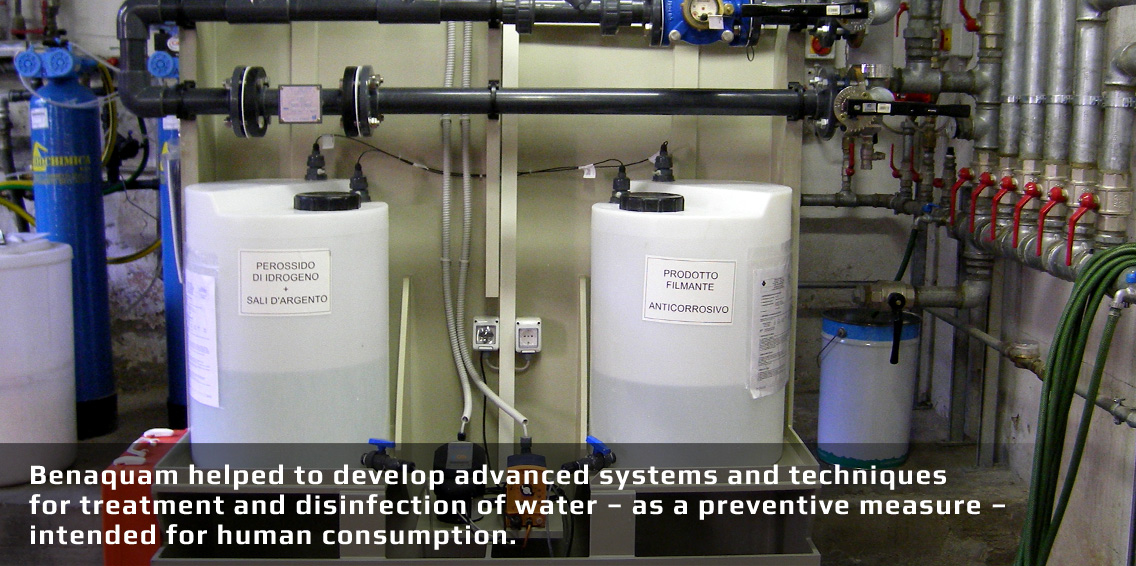 Hygiene & Health
For BENAQUAM in the field of Health it is essential to ensure compliance with hygienic and health conditions and safety of the health of users.
 The healthcare regards both Hospitals and health centers, where services subjected to health standards are provided.

Ensuring compliance with these requirements is an activity that takes place with the following steps:
1. protocols for hygiene and health management
2. drafting maintenance management manual
3. providing proper maintenance procedures
4. solutions focused to ensure the health and hygiene safety through the study and research of suitable materials and suitable partners that might provide or use such materials.

Our long-standing experience in health sectors and chemical expertise have hallowed to develop a special analytic skill.
Our group was one of the first in Italy to deal with the safety of materials and hydraulics, sanitary and aeraulic plants from the hygienic point of view.
We can offer our prestigious references to the customers willing to develop or improve their water and air treatment facilities and services using the latest protocols, with special emphasis on hygienic safety.
We have many years of experience in the field of prevention of Legionellosis, to support plants for sanitizing / disinfecting water, protocols and specific methods of intervention. 
BENAQUAM performs technical consulting about the proliferation and spread of hydrophilic pathogens, and the causes that favor the arise, suggesting solutions in terms of devices and materials to be used.