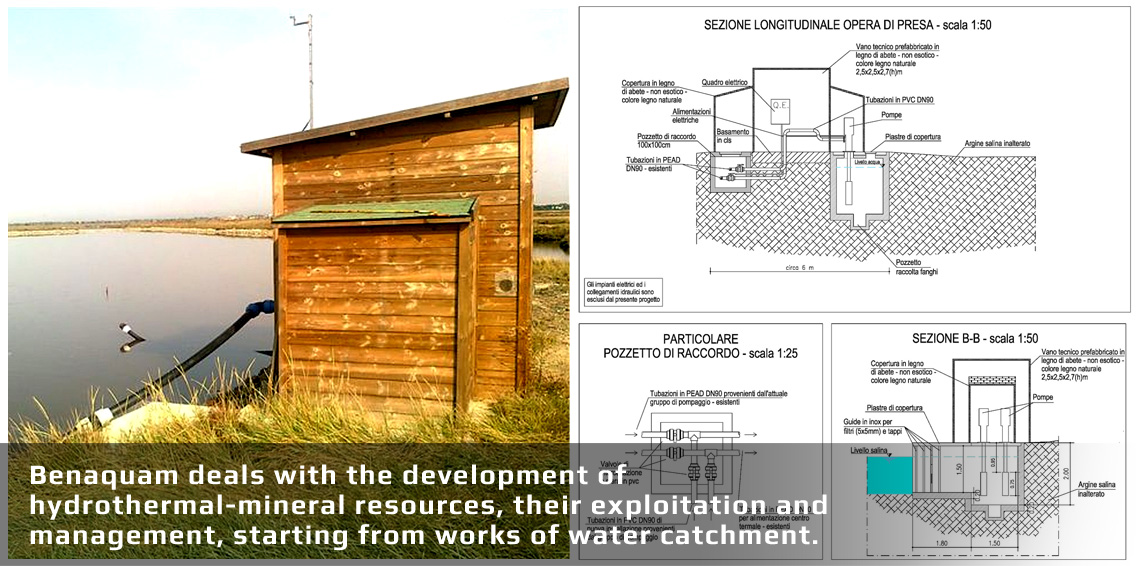 Hydrogeology
BENAQUAM has acquired international experience in the field of hydrogeology projects such as works of water catchment, reservoirs and dams.
In this context consulting and design become real offering a wide range of services: from technical and business planning processes to the implementation of special plants and the research and sustainable development of hydrothermal-mineral springs, guaranteeing the environmental and economic compatibility of the planned actions.
All those works need multidisciplinary task and skills able to take every technical topic related to the construction site.
BENAQUAM is very careful with the possible consequences of the hydrogeological activities and especially to the risks associated with the alteration of the water and the surrounding area and offers specialized assistance to the risk assessment activity on the safety of the environment through functional analyzes, quality tests, calculations of hydraulic parameters.